This is an introduction to my techniques in casting simple forms, making stepping stones and rain catching leaves (These delect the water away from your foundation.)
The stepping stones are great for your own garden or pathway as they help to avoid compacting the soil around your plant's roots

I'll demonstrate painting concrete.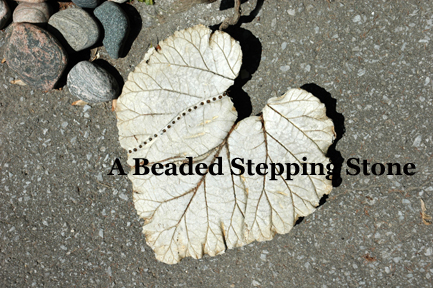 Please bring a sandwich I will have a salad, iced tea, lemonade, coffee for you


Pass this info along to a friend or colleague and you'll have someone to share your next project with - perhaps that pathway through the garden?
For those who can free up a weekday
gather a group of 4 friends for a private
Casting Party
I 'm offering a weekday workshop, 5 leaf Stepping Stones for a private workshop with friends/family - booked as a group of four
Email me and we can look at dates together.